Updated July 15, 2017 JH
Monkey Run Trails - VHT
Victor Hiking Trails
2-miles of looping trails, some hills mostly woods
November 2009
This series of linked trails make a great woodland ramble. From spring flowers, summer cool walking, fall colors, to winter snowshoeing or skiing. These were VHT's first trails, in 1993 with a new loop added in 2008. Most of the area is town park, although generous neighbors have permitted trails over their land.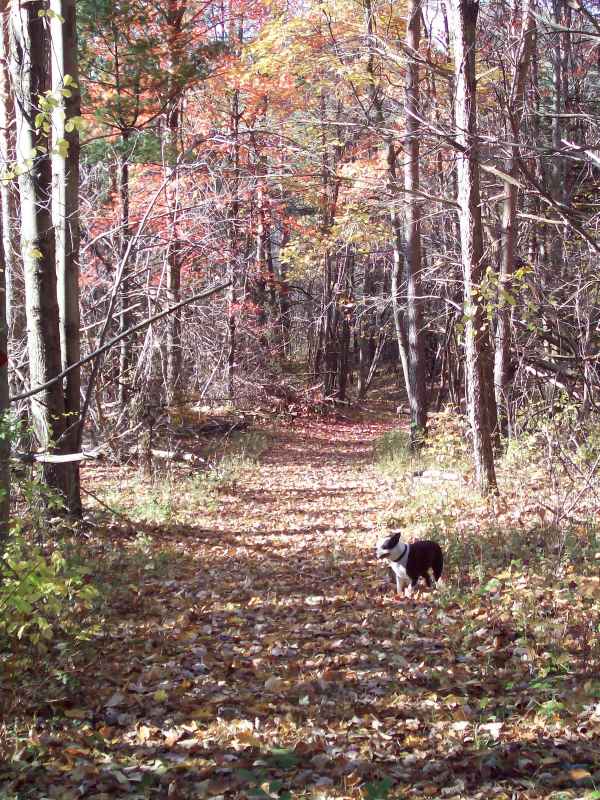 There are gentle hills and White Brook flows through the area.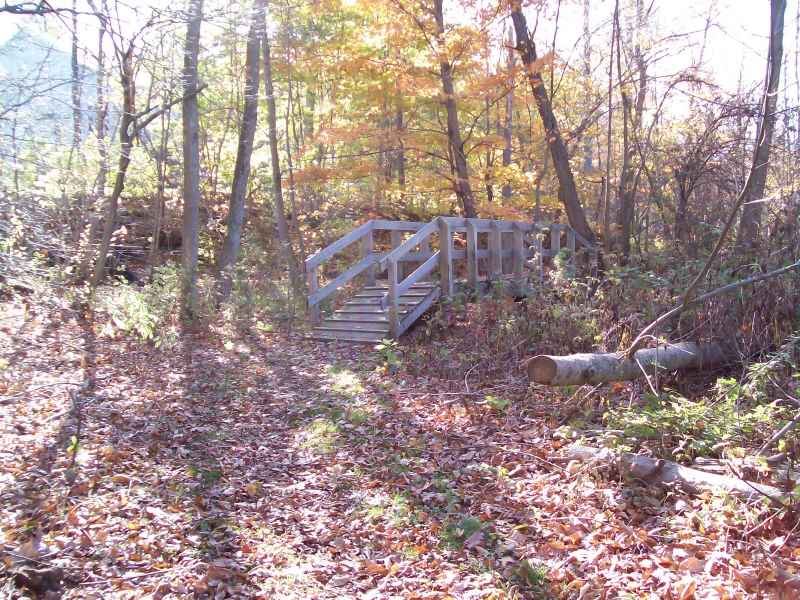 A number of different bridges carry the trails over the brook.
And there is a small trail-side pond popular with turtles.
The name, Monkey Run, comes from an early name of what is now Valentown Rd. So named, possibly, because of its curvy nature.
There are two entrances, the main one, with parking for several cars, is on Springdale Ct., off the Victor Egypt road, just south of Valentown Rd. and nearly opposite the Bluebird Trail and Haven. The other is on Valentown Rd. at the gas pipeline right of way; but there is no usable parking here.
Elevations and Distances
Caution: Elevations are from USGS. They are very precise, but not necessarily accurate. They may be from any place up to 100-feet from the trail!