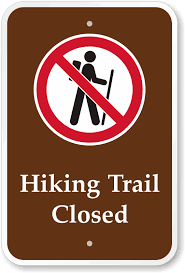 Starting Monday, 9/23, for approximately two weeks, the Auburn Trail Section from Maple Avenue to Brace Road will be CLOSED with regards to the Sewer Project. Thank you!
If there are questions or concerns related to the trail closure, you can contact Glenn Lockwood, Labella Associates at (585) 315-8244.
The trail will be at least as good when this is finished as before. We also expect this project, when finished, to enable us to open the section between Maple Ave. and School St. for the first time.
Thank you for your patience!