Hope for Auburn Trail
Our correspondent, and VHT Education Chair, Jeff Miller sends us this:
Trail Fans,
This was the scene today looking down on the Auburn Trail from the old Lehigh RR bridge. A crew was spotted fixing the shoulder. One guy in the tractor, with another walking along behind with a hard rake putting the detailed human touch on it <insert thumbs-up here for the added finesse>.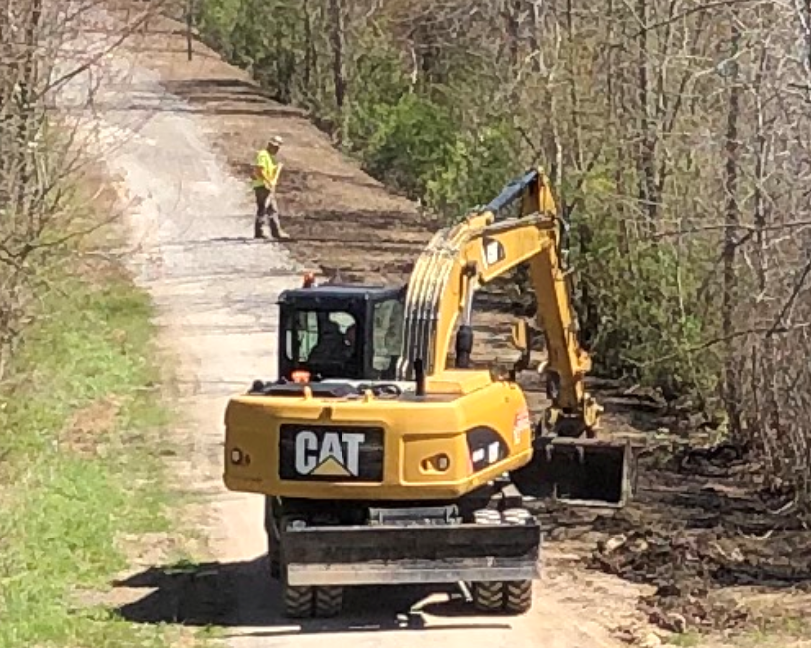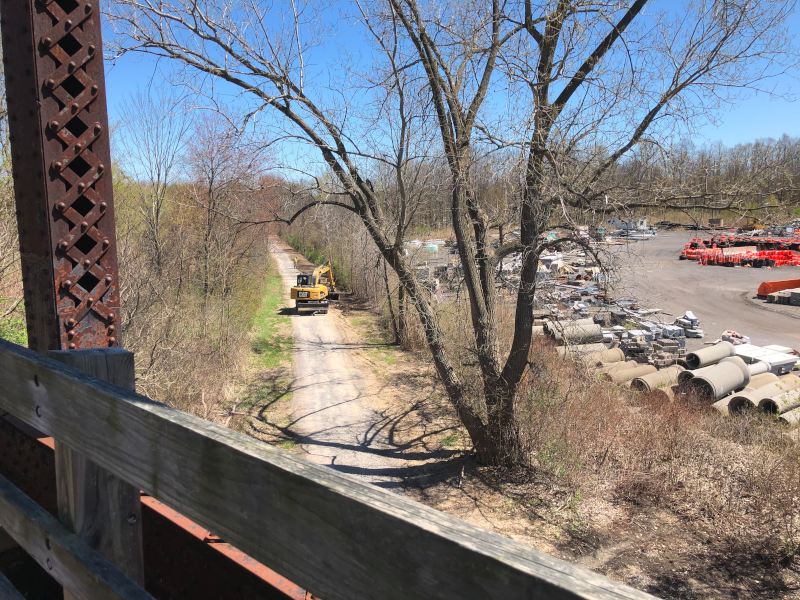 ---
Copyright 2020 Victor Hiking Trails, Inc.
Comments to WebMaster